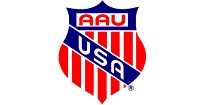 Play It Forward Athletics was created with the  premise of giving all  youth a chance to enhance their lives  through the aid of  athletic  achievement and academic excellence.  Our goal  is to teach young people the importance of being competitive through sports  and the value of academic excellence as a student athlete. Providing them the resource of academic mentoring  as well as athletic training will allow our program to provide possible dual college scholarships for the student-athlete.

Founded by Don & Julie Williams of  Ventura County, Ca., Play It Forward Athletics is a multi-sport, AAU  sanctioned  &  NCAA certified coached  "travel club"  with emphasis on both boys & girls  basketball ages 18 & under.  We are a non-profit 501 C3 organization, and we welcome donations  from sponsors to help achieve the  goals of our mission.
Located in Camarillo, California approximately 55 miles north of  Los Angeles we are a travel club that emphasizes academic excellence.  We require all of our student athletes to maintain a 3.0 GPA in order to participate.  However we have instituted  an academic mentoring program which will enable student athletes to continue to excel at this level while playing.

Play It Forward Athletics fields two levels of  teams per age group starting  from  age 8 -18,  with a developmental team and a elite team. The developmental team is designed for youth that have a minimal skill set and are looking to learn the sport and have fun.  The elite teams are for the more competitive youth who have more experience and are looking to improve their skills and have fun as well.
The AAU provides the platform for amateur sports at the highest level; Play It Forward Athletics is the vehicle that will enable youth to take  advantage of this  opportunity,  to be the best they can be,  and  "pay it forward" to the next young student athlete.